Bull Riders Canada Inc. Press Release – September 20th, 2015
Bull Riders Canada Inc.
September 20th, 2015
Media Contact: Ted Stovin – ted@everything-cowboy.com
For Immediate Release
Birks Earns Tenth Win of 2015 BRC Season
MAGRATH, Alberta — There's been no one to win more events or more money in the 2015 Bull Riders Canada season than Australia's Josh Birks.
With yet another victory on Saturday afternoon at the Berezay Ranch for the second edition of the Celebration for the Two Bit Nation, Birks has now earned over $35,000 on the year.
The win on Saturday in support of Kickin' Cancer's A$$ came on the back of the bull on the event's poster. Wonder Boy, the bull from the Two Bit Nation, has a name suited for Birks' season. 84.5 points was the result for another 300 points and over $3,500 in earnings.
"(It) was really great to win not only my sponsor's event but winning the event that gives back to the people that are facing tough times. We are an extra step forward to 'Kicking Cancers Ass!!!! And it's all thanks to Two Bit Nation and everyone else that helped put such a great event on!!!! Thanks to my sponsors Real Time Consulting, Dave's Porter Potties, Two Bit Nation & Hughson Trucking Inc. Without you all I couldn't live this great life I appreciate it from the bottom of my heart!!!!" Birks posted to Facebook on this afternoon.
Even though there aren't enough points up at the upcoming finals available for Birks to catch Brian Hervey for the BRC's National Championship, there's no knocking his incredible season.
Ashton Arychuk and Tim Lipsett tied for second in Magrath each taking home over $2,000 for their 83.5 point efforts. Arychuk rode Elvis from the Two Bit Nation, while Lipsett tamed the Blue Print from the Girletz's. Both were picks from What's That Bull that went the right way. Lipsett's points moved him from outside the top 30 to the inside and ensured his spots at the Wrangler #BRCFINALS presented by The Patchwork Group which is fast approaching.
Ken Siemens picked up the fourth and final paying spot at the Two Bit Ranch thanks to an 81.5 on Hodge from Cody Strandquist.
Across the country at Festival Western in St. Tite, QC the number three man in the BRC, Landon Lockhart, earned the win. Not all Eastern Canadian events have been added to the standings below to create the final list for this year's finals. That list is to be published this week.
Official results from the Celebration for the Two Bit Nation #2 in Magrath, AB on September 19th, 2015.
Round one: 1. Josh Birks on Two Bit Bucking Bulls' T010 Wonder Boy, 84.5 points, $1,763, 100; 2. (tie) Ashton Arychuk and Tim Lipsett, 83.5, $1,101 each, 80 points each; 4. Ken Siemens, 81.5, $440, 70; 5. Fabian Dueck, 67, 60; no other qualified rides.
Finals: no qualified rides.
Aggregate, total money and points won: 1. Josh Birks – Coonamble, NSW, Australia – 84.5 points on one bull, $3,563, 300; 2. (tie) Ashton Arychuk – Lacombe, AB and Tim Lipsett – Lumsden, SK – 83.5, $2,226 each, 255 points each; 4. Ken Siemens – Fort St. John, BC – 81.5, $890, 210; 5. Fabian Dueck – Paraguay – 67, 180.
Highlights sponsored by Ranchman's Cookhouse and Dancehall Inc. in Calgary, AB.
Magrath video courtesy of Feature Productions Inc.
The Celebration for the Two Bit Nation #2 was the 64th and final event of the 2015 BRC  Regular Season. Next up on the slate is the season's conclusion, the Wrangler Bull Riders Canada Finals III presented by The Patchwork Group in Lloydminster, SK on October 2nd and 3rd.
Visit BullRidersCanada.ca for the full schedule and event details.
BRC Inc. 2015 Standings up to and including Magrath, AB September 19th, 2015
Place Contestant Hometown Money Won Points Earned
1st Brian Hervey Brant, AB $28,125.00 5945
2nd Josh Birks Coonamble, NSW, Aust $35,525.00 4060
3rd Landon Lockhart Brandon, MB $11,934.00 2520
4th Will Purcell Merrijig, Australia $10,736.00 2065
5th Cody Coverchuk Meadow Lake, SK $6,581.00 2020
6th Casey Berg Wainwright, AB $10,838.00 1585
7th Armando Davila Satillo Coahuila, Mex $4,102.00 1400
8th Chris Young Bullsbrook, Western Aust $9,318.00 1395
9th Shay Marks Sunnybrook, AB $5,746.00 1295
10th Tehiko Neill Hamilton, New Zealand $9,070.00 1195
11th Ken Siemens Fort St. John, BC $5,250.00 1190
12th William Pooyak Sweetgrass, SK $3,936.00 1125
13th Flint Vayro Whitewood, SK $2,343.00 1070
14th Steve Maddison Carman, MB $5,933.00 1035
14th Tyler Pankewitz Ponoka, AB $3,930.00 1035
16th Cory Perry Strathmore, AB $4,203.00 970
17th Corey Waterson Scone, NSW, Aust $2,742.00 965
18th Ashton Arychuk Lacombe, AB $4,525.00 955
19th Logan Biever Claresholm, AB $3,747.00 910
20th Devon Mezei Big Valley, AB $5,297.00 895
21st Micheal Ostashek Vermillion, AB $4,883.00 860
22nd Tim Lipsett Lumsden, SK $2,853.00 810
23rd Miles Pennington Stettler, AB $3,675.00 765
24th Cole Young Fairview, AB $1,701.00 760
25th Kale Marks Sunnybrook, AB $2,912.00 745
25th Jake Wilson Cargo, Australia $941.00 745
27th Jacob Stahl Clive, AB $2,896.00 665
28th Dace Chisan Two Hills, AB $2,383.00 660
29th Jacob Gardner Fort St. John, BC $4,917.00 580
29th Garrett Green Meeting Creek, AB $2,835.00 580
31st Cooper Zur Lundbreck, AB $2,425.00 540
32nd Matt O'Flynn Quesnel, BC $3,113.00 530
33rd Wacey Finkbeiner Ponoka, AB $1,597.00 525
34th Travis Warburton Granum, AB $2,090.00 520
35th Zane Lambert Westbourne, MB $3,579.00 510
36th Wacey Anderson Naicam, SK $2,729.00 505
36th Quinton Bock Maple Creek, SK $2,148.00 505
38th Kyle Lozier Williams Lake, BC $1,524.00 460
39th Kyle Primeau Gwynne, AB $2,053.00 420
40th Lane Cork Quesnel, BC $1,613.00 410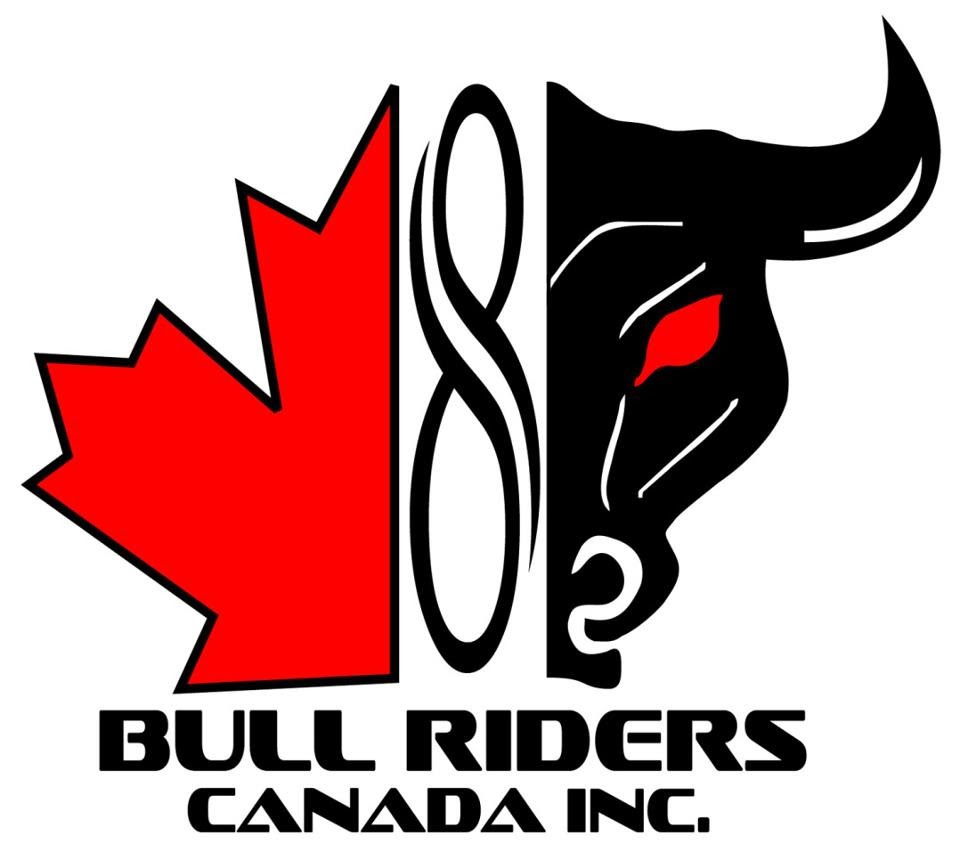 About Bull Riders Canada Inc. (BRC): now in it's third season, BRC has the goal of becoming the largest public, Canadian-owned and operated bull riding company in the nation. In 2014, BRC Inc. sanctioned 32 events across four Canadian Provinces. In 2015, BRC Inc. expanded into Eastern Canada thus forging a nation-wide alliance of Bull Riding from British Columbia to New Brunswick. The Wrangler Bull Riders Canada Finals III takes place in Lloydminster, SK featuring $25,000 in prize money on October 2nd and 3rd. You can follow the BRC throughout the season on Facebook, Twitter and also on YouTube. For more information visit BullRidersCanada.ca
Comments
comments