Bull Riders Canada Inc. Press Release – July 27th, 2015
Bull Riders Canada Inc.
July 27th, 2015
Media Contact: Ted Stovin – tedstovin@gmail.com
For Immediate Release
Family Support helps Birks to Seventh Win of 2015
PERDUE, Saskatchewan —  John Birks has joined his son Josh in Canada for the past couple weeks to take in a few bull ridings and spend some time together.
In the time span, Birks has been on a roll.
"Every association I'm in I've won (an event in) and that's the goal," Birks said of wins in Invermere, BC; the inaugural PBR in Czar, AB and Saturday's Bull Riders Canada event in Perdue, SK. "Dad's usually an omen. I usually fall off every time my family is around here, so it feels good to get that off their back."
John Birks heads home to Australia on Monday and Josh keeps his focus on winning the BRC National Championship come October. Birks has an uphill battle to do so, but he's doing everything he can to catch first place Brian Hervey.
"He's making hard work for an old fella," Birks said after triple-entering both Longview and Perdue. "Well I'm 25 but I feel like I'm 30 now after getting on them bulls."
With entries on the lower side of things due to a high number of rodeos going on at the same time, a bull rider may enter as many times as he sees fit. He can potentially win first, second and third. It's a test on a man's body and it's what Birks has to do to overcome the 1,195 point deficit he faces.
His motivation remains however.
"Honestly I think BRC is gonna be the biggest thing in Canada. To come through to have an early win and a title on that could make you a legend on the day," Birks finished.
In Perdue, Birks was the only man to ride two bulls earning him $4,075 in the process. That cash envelope pushes his season earnings past $25,000 on the year, further setting a new precedent for money earned in one campaign.
All time in the BRC, Birks jumped past Hervey for money won. Birks sits at $47,660 in the past three years while Hervey is just over $1,000 behind at $46,319.
Hats off go to the Perdue event committee for putting on a top notch show their first time around. There's no one better in Canada to produce a bull riding than the crew at 3D Bull Riding either.
We look forward to coming back again next year!
Video sponsored by Ranchman's Cookhouse and Dancehall Inc. in Calgary, AB.
Official results from the Perdue, SK Bull Riding on July 25th.
Round one: 1. Travis Warburton on Vold/Prescott's 0774 Devil's Cut, 86.5 points, $950, 100; 2. Micheal Ostashek, 81, $712, 90; 3. Josh Birks, 79.5, $475, 80; 4. Corey Waterson, 78, $237, 70; no other qualified rides.
Finals: 1. Josh Birks on Vold/Prescott's -277 Exclusive, 85.5 points, $3,600, 100; no other qualified rides.
Aggregate, total money and points won: 1. Josh Birks – Coonamble, NSW, Australia – 185 points on two bulls, $4,075, 380; 2. Travis Warburton – Red Deer, AB – 86.5 points on one bull, $950, 280; 3. Micheal Ostashek – Vermilion, AB – 81, $712, 250; 4. Corey Waterson – Scone, NSW, Australia – 78, $237, 210.
The Perdue, SK Bull Riding was the 41st event of 63 on the 2015 BRC season. Next up on the Bull Riders Canada Inc. schedule is Bulls for Breakfast as part of the Big Valley Jamboree from July 30th to August 2nd along with two events in Eastern Canada.
Visit BullRidersCanada.ca for the full schedule and event details.
BRC Inc. 2015 Standings up to and including Perdue, SK July 25th, 2015
Place Contestant Hometown Money Won Points Earned
1st Brian Hervey Brant, AB $20,902.00 4045
2nd Josh Birks Coonamble, NSW, Aust $25,234.00 2850
3rd Cody Coverchuk Meadow Lake, SK $5,501.00 1720
4th Casey Berg Wainwright, AB $9,998.00 1510
5th Landon Lockhart Brandon, MB $6,145.00 1470
6th Shay Marks Sunnybrook, AB $5,609.00 1085
7th Tyler Pankewitz Ponoka, AB $3,930.00 1035
8th Cory Perry Strathmore, AB $4,203.00 970
9th Devon Mezei Big Valley, AB $5,297.00 895
10th Flint Vayro Whitewood, SK $2,343.00 890
11th Armando Davila Satillo Coahuila, Mex $2,992.00 885
12th Michael Ostashek Vermillion, AB $4,883.00 860
13th Chris Young Bullsbrook, Western Aust $7,386.00 805
14th William Pooyak Sweetgrass, SK $2,698.00 795
15th Miles Pennington Stettler, AB $3,675.00 765
16th Cole Young Fairview, AB $1,701.00 760
17th Ken Siemens Fort St. John, BC $3,649.00 755
18th Jake Wilson Cargo, Australia $941.00 745
19th Tehiko Neill Hamilton, New Zealand $6,895.00 715
19th Will Purcell Merrijig, Australia $4,888.00 715
21st Kale Marks Sunnybrook, AB $2,072.00 670
22nd Jacob Stahl Clive, AB $2,896.00 665
23rd Jacob Gardner Fort St. John, BC $4,917.00 580
23rd Garrett Green Meeting Creek, AB $2,835.00 580
25th Tim Lipsett Lumsden, SK $627.00 555
26th Cooper Zur Lundbreck, AB $2,425.00 540
27th Wacey Finkbeiner Ponoka, AB $1,597.00 525
28th Travis Warburton Granum, AB $2,090.00 520
29th Zane Lambert Westbourne, MB $3,579.00 510
29th Dace Chisan Two Hills, AB $2,383.00 510
31st Wacey Anderson Naicam, SK $2,729.00 505
31st Quinton Bock Maple Creek, SK $2,148.00 505
33rd Steve Maddison Carman, MB $3,325.00 495
34th Logan Biever Claresholm, AB $2,892.00 490
35th Kyle Lozier Williams Lake, BC $1,524.00 460
36th Matt O'Flynn Quesnel, BC $1,653.00 450
37th Ashton Arychuk Lacombe, AB $1,140.00 430
38th Kyle Primeau Gwynne, AB $2,053.00 420
38th Lane Cork Quesnel, BC $1,613.00 410
39th Austin Nash Sangudo, AB $1,431.00 405
40th Levi Lawlor Quesnel, BC $1,108.00 400
41st Reid Lozier 150 Mile House, BC $2,760.00 390
41st Cody Teece Mareeba, QLD, Aust $2,115.00 390
41st Nicholas Klinck Bashaw, AB $1,935.00 390
44th Shaun Greenhough Penticton, BC $2,409.00 370
45th Marlon Williams Mount Currie, BC $619.00 335
46th Wyatt Gleeson Sundre, AB $826.00 290
47th Wesley Regehr Delisle, SK $1,935.00 270
48th JC Curley Shaunavon, SK $787.00 250
49th Wyatt Laughlin Pincher Creek, AB $393.00 220
50th Jerett Nash Eckville, AB $855.00 210
50th Justin Lloyd Tisdale, SK $456.00 210
50th Corey Waterson Scone, NSW, Aust $237.00 210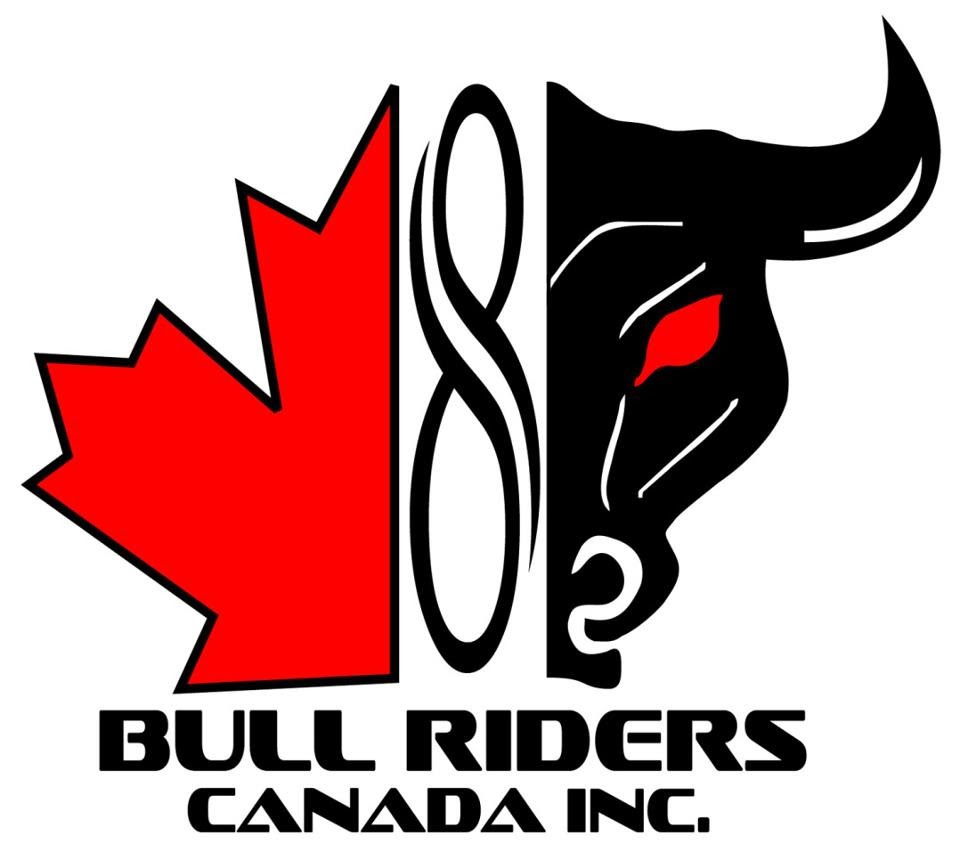 About Bull Riders Canada Inc. (BRC): now in it's third season, BRC has the goal of becoming the largest public, Canadian-owned and operated bull riding company in the nation. In 2014, BRC Inc. sanctioned 32 events across four Canadian Provinces. In 2015, BRC Inc. expanded into Eastern Canada thus forging a nation-wide alliance of Bull Riding from British Columbia to New Brunswick. The Wrangler Bull Riders Canada Finals III takes place in Lloydminster, SK featuring $25,000 in prize money on October 2nd and 3rd. You can follow the BRC throughout the season on Facebook, Twitter and also on YouTube. For more information visit BullRidersCanada.ca
Comments
comments