Bull Riders Canada Inc. Press Release – August 4th, 2015
Bull Riders Canada Inc.
August 4th, 2015
Media Contact: Ted Stovin – tedstovin@gmail.com
For Immediate Release
A C-note Away From $50K
CAMROSE, Alberta — $100 is all that separates Josh Birks from crossing the $50,000 mark in career Bull Riders Canada earnings.
Birks came into the weekend with $47,660 earned in BRC competition, add in his eighth win of the season for $2,240 and it puts him at $49,900 in three short seasons.
With nine western Canadian events left this season it's all but certain the Australian man will cross the mark and set the record mark quite high. Birks broke his own single season earnings record this year, set last year at $19,059.75. That included a win at the Wrangler BRC Finals in Lloydminster, SK worth over $6,000.
There's no telling how high he can get this year as he's already passed the $27,000 mark this year.
2013 BRC National Champion Brian Hervey might have something to say about that though. He may not hold the new record but he's not far behind Birks money wise having won over $20,000 himself this year. Hervey also still leads a 1,000 point advantage over Birks for the BRC National Title.
Back to Camrose, Birks rode a bull called Corona Time from the Vold/Prescott firm for 86.5 points for the win. It's quite fitting as Bulls for Breakfast kicked off the Big Valley Jamboree each day.
Fellow Aussie Corey Waterson picked up second place and $1,680 for his 83.5 on Smokin' Oak from the Flying High Rodeo Co. Waterson holds down the 47th spot in the BRC Standings having earned 300 points on the year thus far. The current cut-off for the October 2nd and 3rd Finals is over 400 points.
Wainwright, AB man Casey Berg made became the third man to cross the $10,000 mark on the season in Camrose. He may have only needed $2 to make the mark but the $838 extra for a tie of third helps. Berg is fourth in the standings but needs to double up his point count to catch Birks and nearly triple his count to catch Hervey.
Kale Marks added $840 to his season earnings for tying with Berg in third in Camrose. Marks now sits 19th in the BRC.
Video sponsored by Ranchman's Cookhouse and Dancehall Inc. in Calgary, AB.
Official BRC Results from Bulls for Breakfast as part of the Big Valley Jamboree in Camrose, AB from July 30th to August 2nd, 2015.
Round one: 1. Josh Birks – Coonamble, NSW, Australia – on Vold/Prescott's -206 Corona Time, 86.5 points, $2,240, 100; 2. Corey Waterson – Scone, NSW, Australia – 83.5, $1,680, 90; 3. (tie) Kale Marks – Sunnybrook, AB and Casey Berg – Wainwright, AB – 77, $840 each, 75 points each; 5. Will Purcell – Merrijig, Australia – 76.5, 60; 6. Chris Young – Bullsbrook, Western Australia – 76, 50; 7. Will Purcell – Merrijig, Australia – 75, 40; no other qualified rides.
Bulls for Breakfast as part of the Big Valley Jamboree in Camrose, AB was the 43rd event of 64 on the 2015 BRC season. Next up on the Bull Riders Canada Inc. schedule is the Eatonia, SK Harvest Crunch on August 6th; the Midale, SK Bull Bash and Cabaret on August 7th; Mayerthorpe, AB Ag Fair Bull-A-Rama on August 7th along with two events in Quebec.
Visit BullRidersCanada.ca for the full schedule and event details.
BRC Inc. 2015 Standings up to and including Camrose, AB August 2nd, 2015
Place Contestant Hometown Money Won Points Earned
1st Brian Hervey Brant, AB $20,902.00 4045
2nd Josh Birks Coonamble, NSW, Aust $27,474.00 2950
3rd Cody Coverchuk Meadow Lake, SK $5,501.00 1720
4th Casey Berg Wainwright, AB $10,838.00 1585
5th Landon Lockhart Brandon, MB $6,145.00 1470
6th Shay Marks Sunnybrook, AB $5,609.00 1085
7th Tyler Pankewitz Ponoka, AB $3,930.00 1035
8th Cory Perry Strathmore, AB $4,203.00 970
9th Devon Mezei Big Valley, AB $5,297.00 895
10th Flint Vayro Whitewood, SK $2,343.00 890
11th Armando Davila Satillo Coahuila, Mex $2,992.00 885
12th Micheal Ostashek Vermillion, AB $4,883.00 860
13th Chris Young Bullsbrook, Western Aust $7,386.00 855
14th Will Purcell Merrijig, Australia $4,888.00 815
15th William Pooyak Sweetgrass, SK $2,698.00 795
16th Miles Pennington Stettler, AB $3,675.00 765
17th Cole Young Fairview, AB $1,701.00 760
18th Ken Siemens Fort St. John, BC $3,649.00 755
19th Kale Marks Sunnybrook, AB $2,912.00 745
19th Jake Wilson Cargo, Australia $941.00 745
21st Tehiko Neill Hamilton, New Zealand $6,895.00 715
22nd Jacob Stahl Clive, AB $2,896.00 665
23rd Jacob Gardner Fort St. John, BC $4,917.00 580
23rd Garrett Green Meeting Creek, AB $2,835.00 580
25th Tim Lipsett Lumsden, SK $627.00 555
26th Cooper Zur Lundbreck, AB $2,425.00 540
27th Wacey Finkbeiner Ponoka, AB $1,597.00 525
28th Travis Warburton Granum, AB $2,090.00 520
29th Zane Lambert Westbourne, MB $3,579.00 510
29th Dace Chisan Two Hills, AB $2,383.00 510
31st Wacey Anderson Naicam, SK $2,729.00 505
31st Quinton Bock Maple Creek, SK $2,148.00 505
33rd Steve Maddison Carman, MB $3,325.00 495
34th Logan Biever Claresholm, AB $2,892.00 490
35th Kyle Lozier Williams Lake, BC $1,524.00 460
36th Matt O'Flynn Quesnel, BC $1,653.00 450
37th Ashton Arychuk Lacombe, AB $1,140.00 430
38th Kyle Primeau Gwynne, AB $2,053.00 420
39th Lane Cork Quesnel, BC $1,613.00 410
40th Austin Nash Sangudo, AB $1,431.00 405
41st Levi Lawlor Quesnel, BC $1,108.00 400
42nd Reid Lozier 150 Mile House, BC $2,760.00 390
42nd Cody Teece Mareeba, QLD, Aust $2,115.00 390
42nd Nicholas Klinck Bashaw, AB $1,935.00 390
45th Shaun Greenhough Penticton, BC $2,409.00 370
46th Marlon Williams Mount Currie, BC $619.00 335
47th Corey Waterson Scone, NSW, Aust $1,917.00 300
48th Wyatt Gleeson Sundre, AB $826.00 290
49th Wesley Regehr Delisle, SK $1,935.00 270
50th JC Curley Shaunavon, SK $787.00 250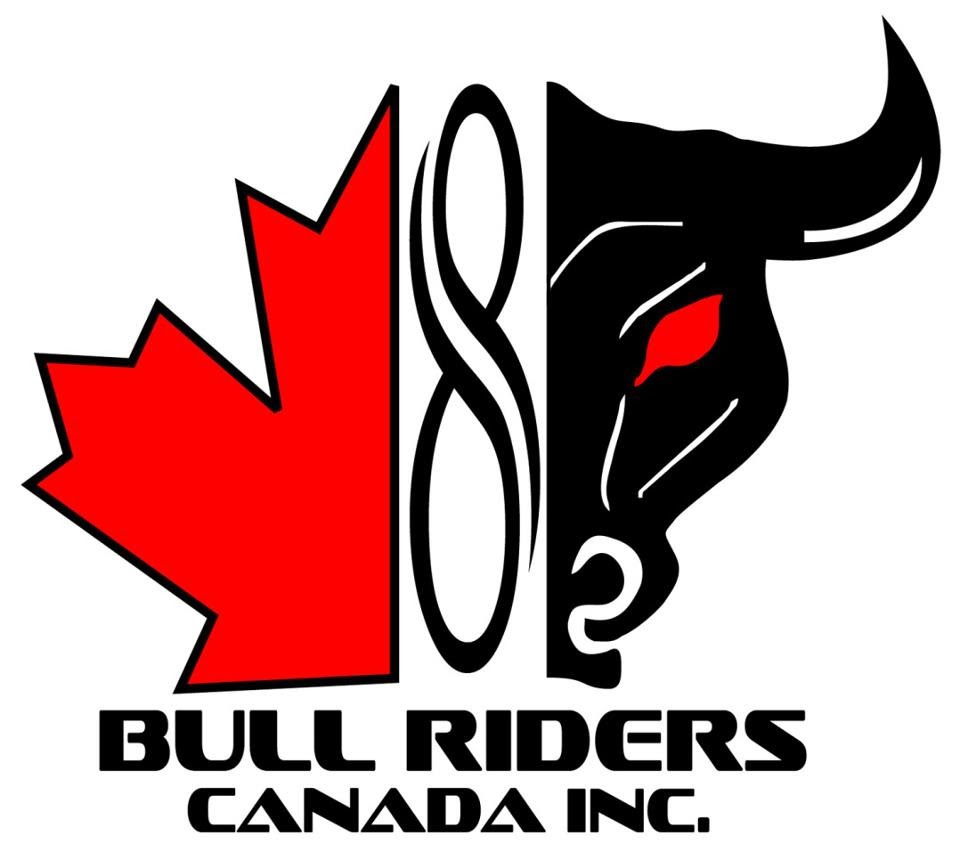 About Bull Riders Canada Inc. (BRC): now in it's third season, BRC has the goal of becoming the largest public, Canadian-owned and operated bull riding company in the nation. In 2014, BRC Inc. sanctioned 32 events across four Canadian Provinces. In 2015, BRC Inc. expanded into Eastern Canada thus forging a nation-wide alliance of Bull Riding from British Columbia to New Brunswick. The Wrangler Bull Riders Canada Finals III takes place in Lloydminster, SK featuring $25,000 in prize money on October 2nd and 3rd. You can follow the BRC throughout the season on Facebook, Twitter and also on YouTube. For more information visit BullRidersCanada.ca
Comments
comments