Bull Riders Canada Inc. Press Release – June 27th, 2015
Bull Riders Canada Inc.
June 27th, 2015
Media Contact: Ted Stovin – tedstovin@gmail.com
For Immediate Release
Sixth Win for Birks in Buffalo Hills
ARROWWOOD, Alberta — Six is the number of wins that belong to Josh Birks this year in Bull Riders Canada competition after last night's 9th Annual Buffalo Hills Bull Riding.
Another typical day in his office could have seen Birks eat a sandwich while riding Red Bull of the Outlaw Buckers Rodeo Corp. in round one of competition. The score was 84 as the Aussie's right foot spurred the bull in the neck as he spun left, into his hand.
That put him on top going into the final round in which no one would be successful on their bulls mean less than half way through the BRC's third season, Birks has already broken the single season earnings record in which he set himself last year.
$20,846 is the amount of money Josh has earned in the BRC in 2015. He's also the all-time earnings leader at $42,273. Second place Brian Hervey, and 2013 National Champ, has $40,968. The next closest? 2014 BRC National Champion Cole Young with $23,114 in three seasons.
Despite his best start to a season yet, Birks still trails Brian Hervey by 685 points in the race for this year's National Championship. Speaking of Hervey, he was third in Arrowwood due to his 78.5 point effort in the long go. Hervey added $1,290 to his season bull riding account moving his total money won to $15,550 so far. His point total, at 2,990 has also passed any amount any other rider has earned in the previous two seasons.
It's going to take a feat to catch these two as their money and point totals more than double the next closest competitor.
Watch the highlights from Arrowwood courtesy of the Ranchman's Cookhouse and Dancehall Inc in Calgary, AB. Make sure to stop by this week for their bull riding events from Tuesday June 30th to thursday July 2nd. Tickets are available by clicking HERE. 
Back to the Buffalo Hills, Nicholas Klinck put up one of the first bull rides I've ever seen him make. 83 points was his score on Marshall's Law from the Wild Hoggs. Nick proves that hard work does wonders for a bull rider. He's put the effort out to learn and get better attending many schools taught by the Guru, Gary Leffew. With the amount of money out there to win, learning and training is the best investment in our business.
Klinck sits in a tie for 34th in the BRC after Friday night. His $1,935 in earnings were his first of this year.
Cody Coverchuk and Tyrell Ward rounded out the top five with their matching 77.5 point efforts. Bull of the night taking home the Jensen Silver Trophy Buckle was I'm A Hustler from the Flying High Rodeo Company.
Official results from the 9th Annual Buffalo Hills Bull Riding in Arrowwood, AB on June 26th, 2015. 
Round one: 1. Josh Birks on Outlaw Buckers Rodeo Corp.'s 997 Red Bull, 84 points, $1,140, 100; 2. Nicholas Klinck, 83, $855, 90; 3. Brian Hervey, 78.5, $570, 80; 4. (tie) Tyrell Ward and Cody Coverchuk, 77.5, $142 each, 65 points each; no other qualified rides.
Finals: no qualified rides.
Aggregate, total money and points won: 1. Josh Birks – Coonamble, NSW, Australia – 84 points on one bull, $2,580, 300; 2. Nicholas Klinck – Bashaw, AB – 83, $1,935, 270; 3. Brian Hervey – Brant, AB – 78.5, $1,290, 240; 4. (tie) Tyrell Ward – Three Hills, AB and Cody Coverchuk – Meadow Lake, SK – 77.5, $322.00 each, 195 points each.
The 9th Annual Buffalo Hills Bull Riding in Arrowwood, AB was the 27th event of the 2015 BRC season. Next up on the Bull Riders Canada Inc. schedule is the Rockyford, AB Bull-A-Rama on June 30th; Nelson Motors Canada Day Bull Riding in Bengough, SK on July 1st and the Cowtown Rodeo in Balzac, AB on July 3rd.
Visit BullRidersCanada.ca for the full schedule and event details.
BRC Inc. 2015 Standings up to and including Arrowwood, AB June 26th, 2015
Place Contestant Hometown Money Won Points Earned
1st Brian Hervey Brant, AB $15,550.00 2990
2nd Josh Birks Coonamble, NSW, Aust $20,846.00 2305
3rd Cody Coverchuk Meadow Lake, SK $4,637.00 1165
4th Landon Lockhart Brandon, MB $5,133.00 1160
5th Casey Berg Wainwright, AB $5,071.00 1055
6th Tyler Pankewitz Ponoka, AB $3,930.00 1035
7th Cory Perry Strathmore, AB $4,203.00 970
8th Devon Mezei Big Valley, AB $5,297.00 895
9th Shay Marks Sunnybrook, AB $4,357.00 870
10th Miles Pennington Stettler, AB $3,675.00 765
11th Flint Vayro Whitewood, SK $2,343.00 760
11th Cole Young Fairview, AB $1,701.00 760
13th Ken Siemens Fort St. John, BC $3,649.00 755
14th Jake Wilson Cargo, Australia $941.00 745
15th Jacob Stahl Clive, AB $2,896.00 665
16th Garrett Green Meeting Creek, AB $2,835.00 580
17th Armando Davila Satillo Coahuila, Mex $1,935.00 570
18th Tim Lipsett Lumsden, SK $627.00 555
19th Micheal Ostashek Vermillion, AB $4,171.00 550
20th Cooper Zur Lundbreck, AB $2,425.00 540
21st Wacey Finkbeiner Ponoka, AB $1,597.00 525
22nd Zane Lambert Westbourne, MB $3,579.00 510
23rd Wacey Anderson Naicam, SK $2,729.00 505
23rd Quinton Bock Maple Creek, SK $2,148.00 505
25th Steve Maddison Carman, MB $3,325.00 495
26th Logan Biever Claresholm, AB $2,892.00 490
27th Kale Marks Sunnybrook, AB $1,825.00 480
28th Ashton Arychuk Lacombe, AB $1,140.00 430
29th Kyle Primeau Gwynne, AB $2,053.00 420
30th William Pooyak Sweetgrass, SK $967.00 415
31st Lane Cork Quesnel, BC $1,613.00 410
32nd Austin Nash Sangudo, AB $1,431.00 405
33rd Levi Lawlor Quesnel, BC $1,108.00 400
34th Reid Lozier 150 Mile House, BC $2,760.00 390
34th Nicholas Klinck Bashaw, AB $1,935.00 390
36th Shaun Greenhough Penticton, BC $2,409.00 370
37th Chris Young Bullsbrook, Western Aust $4,902.00 300
38th Wyatt Gleeson Sundre, AB $826.00 290
39th Wesley Regehr Delisle, SK $1,935.00 270
39th Matt O'Flynn Quesnel, BC $1,653.00 270
39th Dace Chisan Two Hills, AB $1,368.00 270
42nd Will Purcell Merrijig, Australia $855.00 250
42nd JC Curley Shaunavon, SK $787.00 250
44th Wyatt Laughlin Pincher Creek, AB $393.00 220
45th Jacob Gardner Fort St. John, BC $1,240.00 210
45th Jerett Nash Eckville, AB $855.00 210
45th Justin Lloyd Tisdale, SK $456.00 210
45th Kyle Lozier Williams Lake, BC $285.00 210
49th Tyrell Ward Three Hills, AB $322.00 195
50th Ethan Schultz Strathmore, AB — 155
51st Lane LaPlante North Battleford, SK — 150
51st Tanner Henderson Caroline, AB — 150
51st Warlen Velton de Aquino Sao Paulo, Brazil — 150
54th Gerard Oversby Bindoon, Australia — 120
54th KC-Lee Spiers Groundbirch, BC — 120
56th Patrick Murray Ste-Catherine de la JC $3,456.00 100
57th Sylvain Champagne St. Tite, QC $2,592.00 90
58th Dustin McMullen Aylmer, ON $788.00 85
59th Marc Deslandes St. Valerien, QC $465.00 70
60th Fabian Dueck Paraguay — 60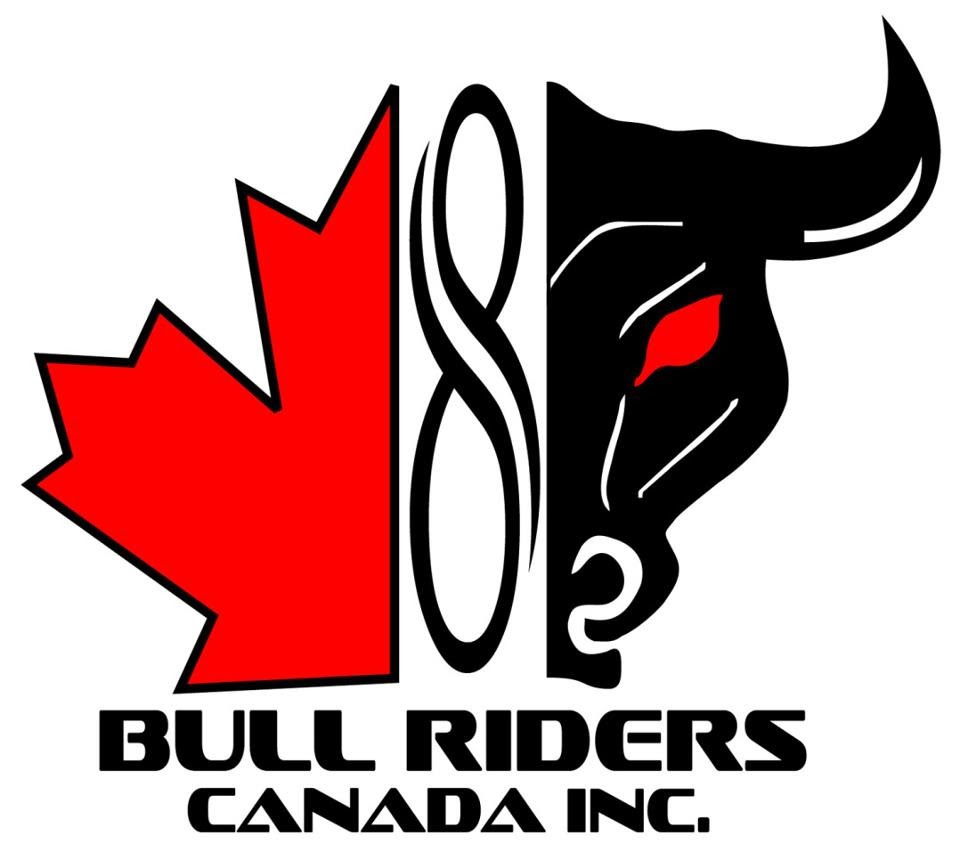 About Bull Riders Canada Inc. (BRC): now in it's third season, BRC has the goal of becoming the largest public, Canadian-owned and operated bull riding company in the nation. In 2014, BRC Inc. sanctioned 32 events across four Canadian Provinces. In 2015, BRC Inc. expanded into Eastern Canada thus forging a nation-wide alliance of Bull Riding from British Columbia to New Brunswick. The Wrangler Bull Riders Canada Finals III takes place in Lloydminster, SK featuring $25,000 in prize money on October 2nd and 3rd. You can follow the BRC throughout the season on Facebook, Twitter and also on YouTube. For more information visit BullRidersCanada.ca
Comments
comments